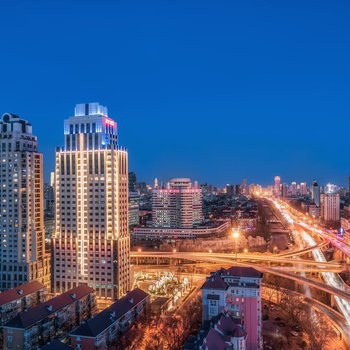 The Himalaya Serviced Residences Nankai Tianjin provides a great place for travelers to relax after a busy day. The Himalaya Serviced Residences Nankai Tianjin is an ideal choice for travelers who want to take in the sights and sounds of Tianjin.
The hotel is only 9km from Liqizhuang Railway Station and 33km from Tianjin Binhai International Airport, giving guests a number of convenient transportation options. Transportation around the city is also convenient, with Yizhongxinyiyuan Metro Station within walking distance. The nearby area boasts an abundance of attractions including St. Joseph Cathedral, Tianjin Water Park and Jingyuan Garden.
This hotel makes a great place to kick back and relax after a long day of sightseeing. Guests of this Tianjin hotel can make use of the parking facilities.
According to our trusted guests, the facilities at this hotel are first-rate. This hotel is particularly popular with those traveling on business.